"$1 for AOD, $1 for St. Matthew"
Catholic Services Appeal 2021
This year, the CSA will be administered by the Archdiocese centrally. There are 2 ways to make your pledge this year: Online (preferred) or via phone.
The preferred method (and easiest) is to pledge online.
Note: No pledge cards will be distributed or collected by the Parish, and no payments can be collected by the Parish.
Pledged Gifts
The CSA is a pledge program. Pledging gifts allows many donors to make a more generous - and affordable - contribution to the Catholic Services Appeal because they can spread out their gifts over several months. They also have the option of making an initial payment when they fill out their pledge card, and paying the remaining balance with nine additional monthly payments.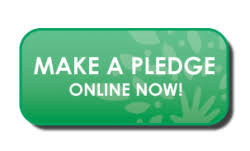 Online Gifts & Account Management
You can set up your donation or pledge online by clicking here.
You have the option of paying your pledge electronically, by credit card or electronic funds transfer (EFT) from a bank. This process saves paper as well as postage, because it eliminates the need to mail monthly reminders. With thousands of generous donors contributing to the CSA each year, this amounts to a considerable environmental savings and is good stewardship.
Important Note 1: If you plan on making recurring payments to cover a pledged gift, be sure to create an account so you can make payments, receive reminders, and track your payments. If you prefer to make a one-time gift, you may click "Quick Give" from the site link above. If you use "Quick Give", be sure to select St. Matthew Parish from the list of parishes!
Important Note 2: If you currently participate in our Online Giving for your weekly envelopes, you will notice the CSA pledge/payment website is virtually identical. However, it is NOT the same site, and you will need to create a second username/login account to manage your CSA pledge and payments.
You can also call (888) 331-8695 to make an online or EFT request.
Pledge By Phone
You can also make a gift by calling (888) 331-8695 to pay with a debit or credit card.
Gift Table
| Gift Amount | Initial Payment | 9 Monthly Payments | Daily Sacrifice |
| --- | --- | --- | --- |
| $10,000 | $1,000 | $1,000 | $27.40 |
| $5,000 | $500 | $500 | $13.70 |
| $2,000 | $200 | $200 | $5.48 |
| $1,000 | $100 | $100 | $2.74 |
| $500 | $50 | $50 | $1.37 |
| $300 | $30 | $30 | $0.82 |
Frequently Asked Questions
Why is it important to support the Catholic Services Appeal?
Your generous gift enables us to serve and bring Christ to and serve hundreds of thousands of individuals and families every year. No single parish could provide all of this on its own. It is through all of us coming together that we can accomplish the work Christ has asked us to do: to bring hope to those in need – a hope that does not disappoint.
What happens if our parish exceeds its goal?
If a parish exceeds its CSA target, 100 percent of the excess will be returned directly to the parish. This is why the CSA is a great time to give additional gifts to support not only the mission of the Catholic Church in southeast Michigan, but also your parish.
How do I know that the gifts are being used in the right way?
Every year, the Archdiocese is audited to ensure the proper administration of resources. In addition, all parishes/ministries in the Archdiocese publish detailed information each year about how they used their funds in the previous year. To learn more, please visit www.aod.org/csa.
Current Status

Mass Schedule
| | |
| --- | --- |
| Thu | No Mass |
| Fri | 9:00am |
| Sat | 4:30pm |
| Sun | 10:00am |
| Mon | No Mass |
| Tue | 9:00am |
| Wed | 9:00am |
All Services